AmeriStar Package Awards Competition
IoPP is choosing the best packages of the year in one of the industry's oldest and most prestigious design competitions. Think you have what it takes to compete in one of our categories—or even for a top prize? Enter your team's most creative packaging solution. Live judging ensures your packages are evaluated and analyzed objectively. Enter by January 31, 2019, to get the early-bird rate.
Open for entries on December 10, 2018
Winning packages receive industry-wide recognition, including:
Eligibility to compete in the World Packaging Organisation's elite WorldStar Packaging Awards
We'll display your package at PACK EXPO Las Vegas in the Showcase of Packaging Innovations
Trophies for display at your company
Print and digital trade press recognition
Social media recognition on IoPP's LinkedIn, Twitter and Facebook pages
Recognition on the IoPP website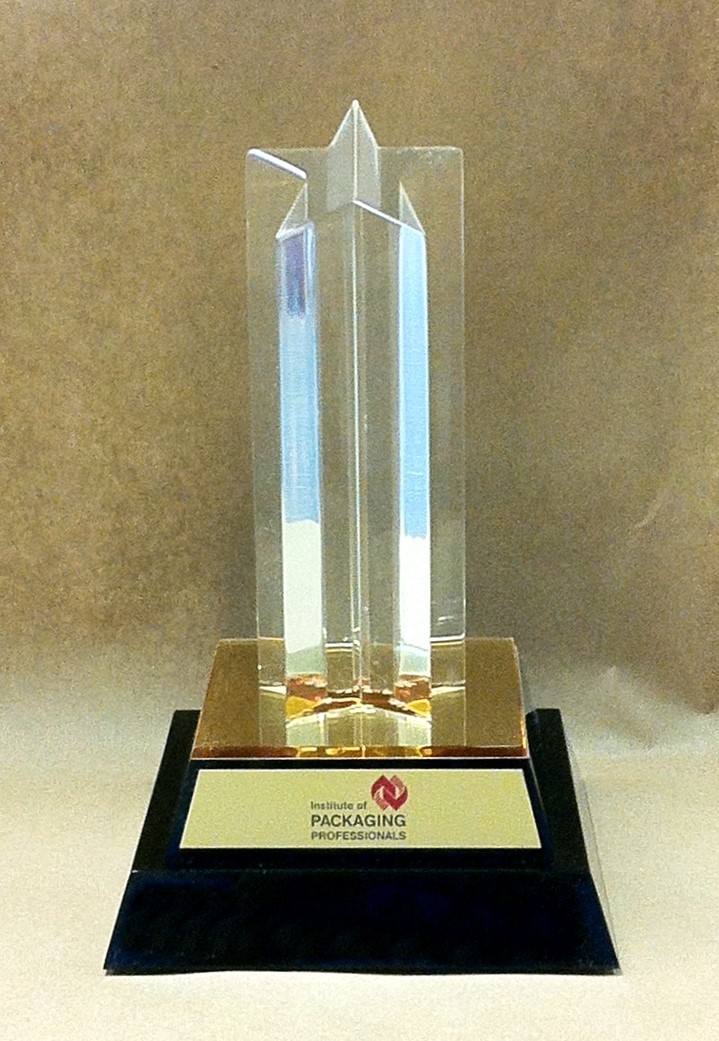 Top AmeriStar Awards
Best of Show Award
The Best of Show Award honors a package that surpasses all judging criteria. To win this award, a package must receive top ratings in every category of judging.
2018 Winner
SureHandle™ PET Containers
Pretium Packaging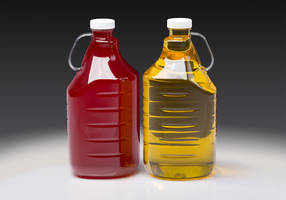 Last year's Best of Show Award went to SureHandle™ PET Containers from Pretium Packaging.
Pretium's one-piece, carafe-style SureHandle™ packaging gives brand owners a new option for larger PET containers with handling convenience. Available in monolayer PET, which facilitates the recycling stream, the SureHandle™ containers come out of the injection mold with the integrated handle already in place. They offer improved pouring control and enhanced top load capabilities.
This new technology creates all sorts of possibilities for products—including beverages, foods and household and industrial chemicals—making those products in larger containers easier for younger and older consumers to use as well. The containers come in 64 ounces and 2 liters.
Design Excellence Award
The Design Excellence Award recognizes the package that best integrates structure and graphic design. Judges consider how improved functionality can persuade consumers to think about the product in a new way, as well as design benefits such as presentation and findability on a shelf.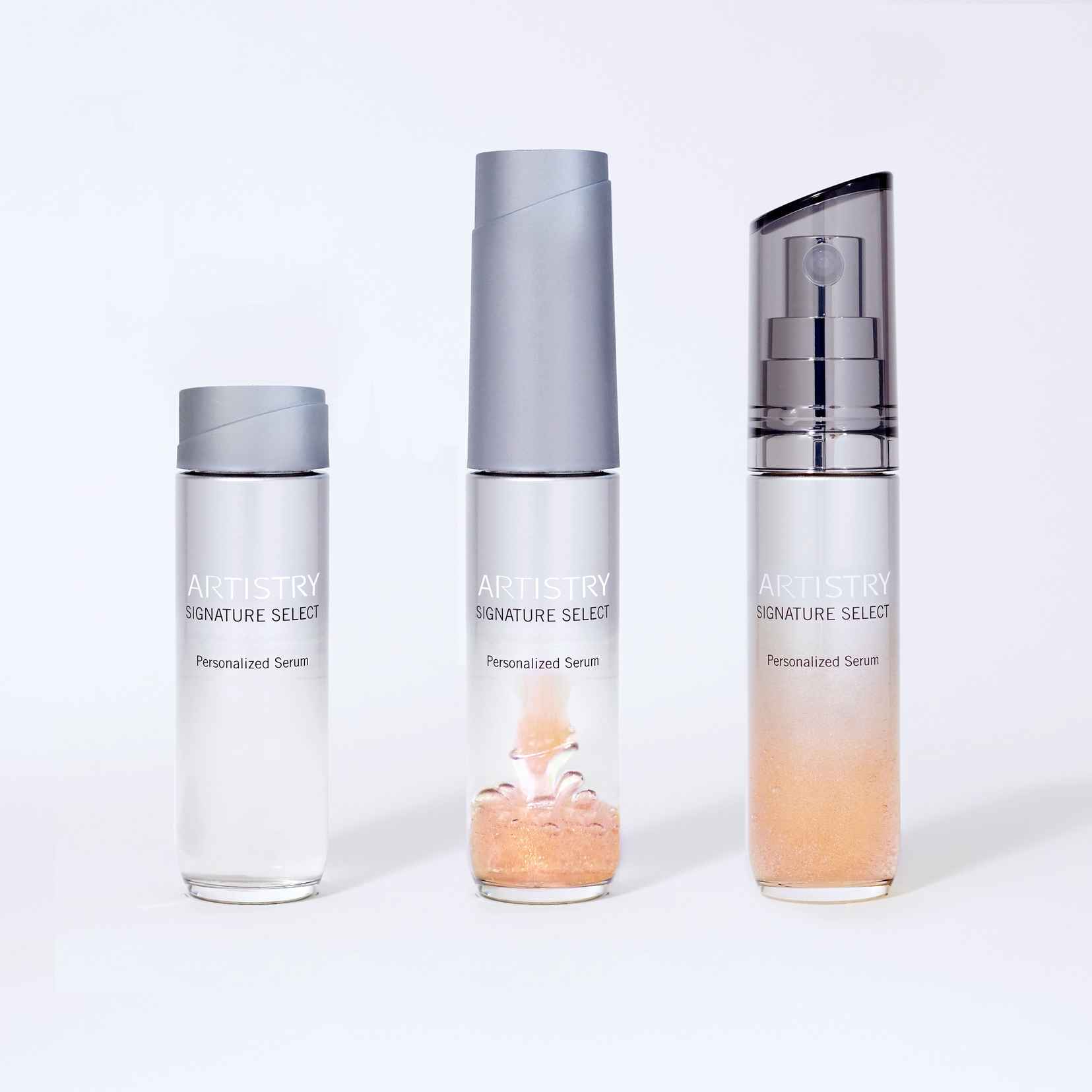 2018 Winner
Artistry Signature Select™ Personalized Serum
Amway
Last year's Design Excellence Award went to Artistry Signature Select™ Personalized Serum from Amway.
This customizeable, all-in-one skin treatment consists of a base serum that customers can mix with up to three concentrated amplifier caps, each targeting their unique skin concerns. A high-barrier closure and nitrogen environment protect the ingredients in each of the five amplifier formulas until they are infused with the base serum. To activate the power-infused technology, users twist the amplifier on the base serum bottle and then slowly twist it off. The activation produces a visual surge and an audible whoosh.
The pressurized technology seen in this package has previously been commercialized in the beverage industry, in tea. From a manufacturing perspective, this packaging required new equipment to ensure proper orientation of the two closure sub-assemblies, as well as stations for gassing and snapping the parts together.
Sustainable Packaging Award
The Sustainable Packaging Award honors the most resourceful package in the AmeriStar competition. Judges consider how the packaging can reduce its impact on the environment, evaluating efficient energy usage; recycling efforts; and effective use of reusable, recyclable and eco-friendly packaging materials.
2018 Winner
89-ounce Simply Beverages
The Coca-Cola Company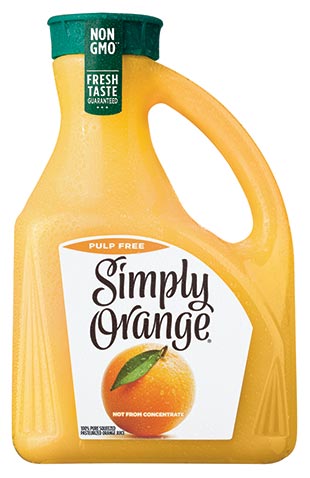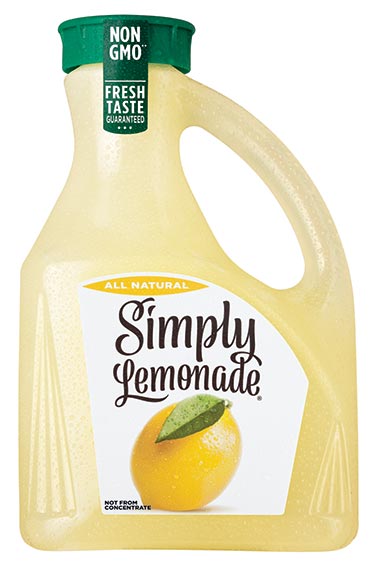 Last year's Sustainable Packaging Award went to 89-ounce Simply Beverages from Coca-Cola.
Coca-Cola replaced its resin code #7 extrudable PETG material with resin code #1 grade EBM PET for its 89-ounce Simply Beverages containers, effectively removing more than 14 million pounds of PETG material from the marketplace. Containers produced with PETG create challenges for recyclers because PETG appears the same as resin code #1 PETE material to consumers. As a result, PETG is frequently recycled in the code #1 channel, leading to processing issues for recyclers. The material conversion to EBM PET eliminates that problem. The material was developed in joint partnership between Coca-Cola, Indorama Ventures and CKS Packaging.
Enter our Newest Category
Packaging That Saves Food
IoPP introduced this category in 2017 as part of the World Packaging Organisation's Packaging that Saves Food initiative. It recognizes packaging that minimizes food losses and food waste, extends shelf life and improves the supply of food.
2018 Winner
Cryovac® FlexPrep™ EZ Dispensing
Sealed Air Corporation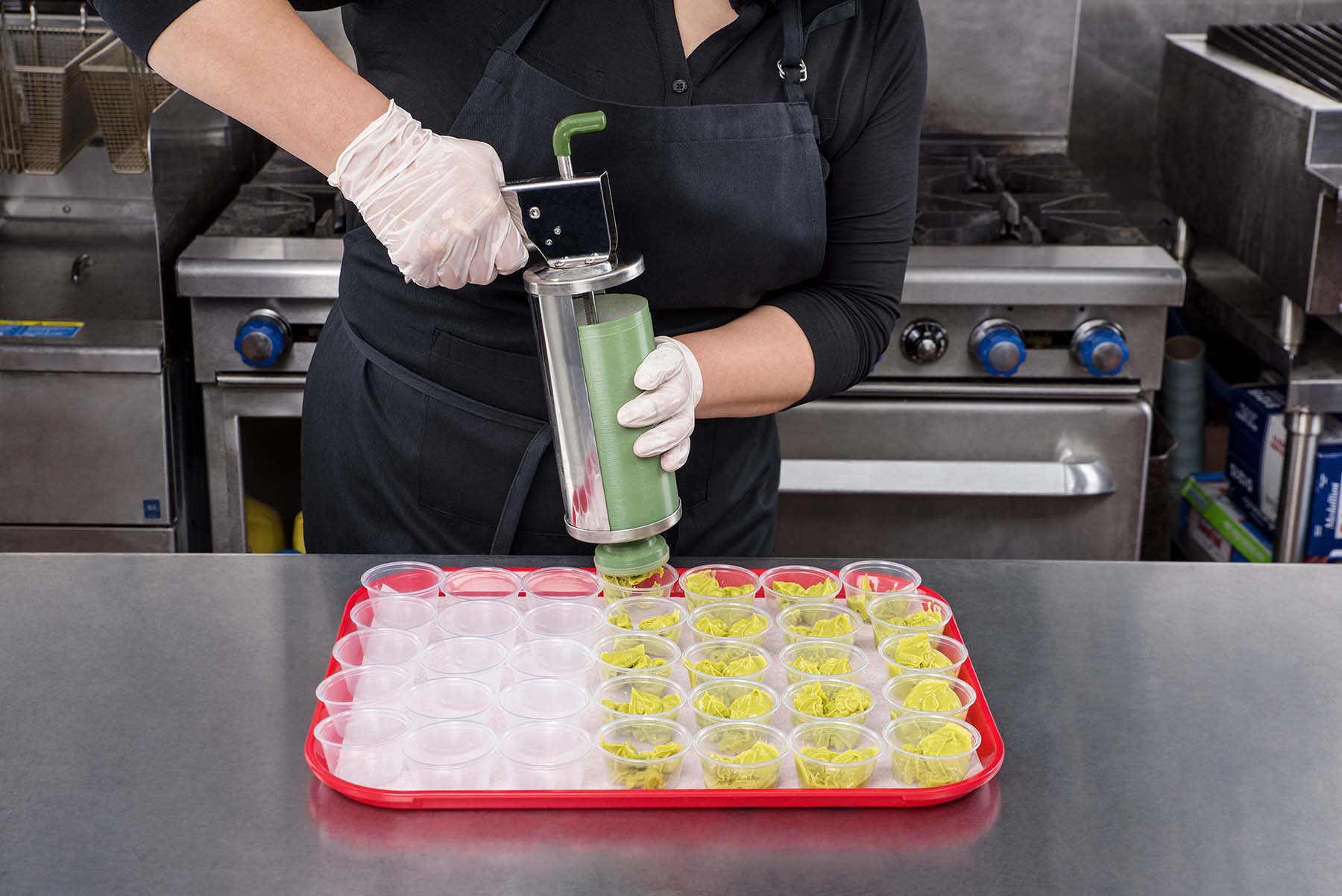 The first-ever AmeriStar Award given in the Packaging That Saves Food category went to Cryovac® FlexPrep™ EZ Dispensing from Sealed Air Corporation.
Cryovac® FlexPrep™ EZ Dispensing is an innovative condiment and sauce dispensing pack that improves back-of-house operational efficiency, provides a minimum condiment yield of 97 percent and manages portion control. Utilizing flexible pouch technology and a variety of sizes, FlexPrep allows back-of-house operations to address different velocity or usage demands, as well as the need for additional sauce and condiment options without the need for more kitchen space.
The packaging also reduces prep time by eliminating the need to transfer condiments and sauces into secondary containers. Because the package enables the user to store the product longer and dispense it enitrely in the dispending pouch, shelf-life for certain condiments is nearly doubled, enabling improved portion and inventory control and reducing product waste significantly.
See more AmeriStar categories.
Entry Fees
Until January 31, 2019
$599 per entry
February 1–28, 2019
$699 per entry
March 1-15, 2019
$799 per entry