Congratulations to the Winners of the 2019 AmeriStar Awards!
BEST OF SHOW AWARD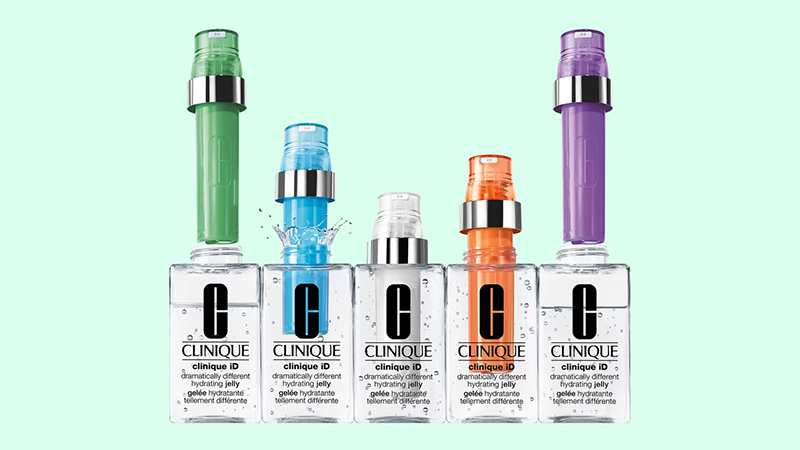 The Best of Show Award honors a package that surpasses all judging criteria. The winning package received top ratings in every category of judging.
This year's winner:
Clinique iD by Estée Lauder Companies
This is a unique dual pump package that delivers and lotion and concentrated serum in one push of the actuator. The consumer gets the choice of buying multiple lotion types and combining them with her choice of multiple serum cartridges to address specific skin needs.
DESIGN EXCELLENCE AWARD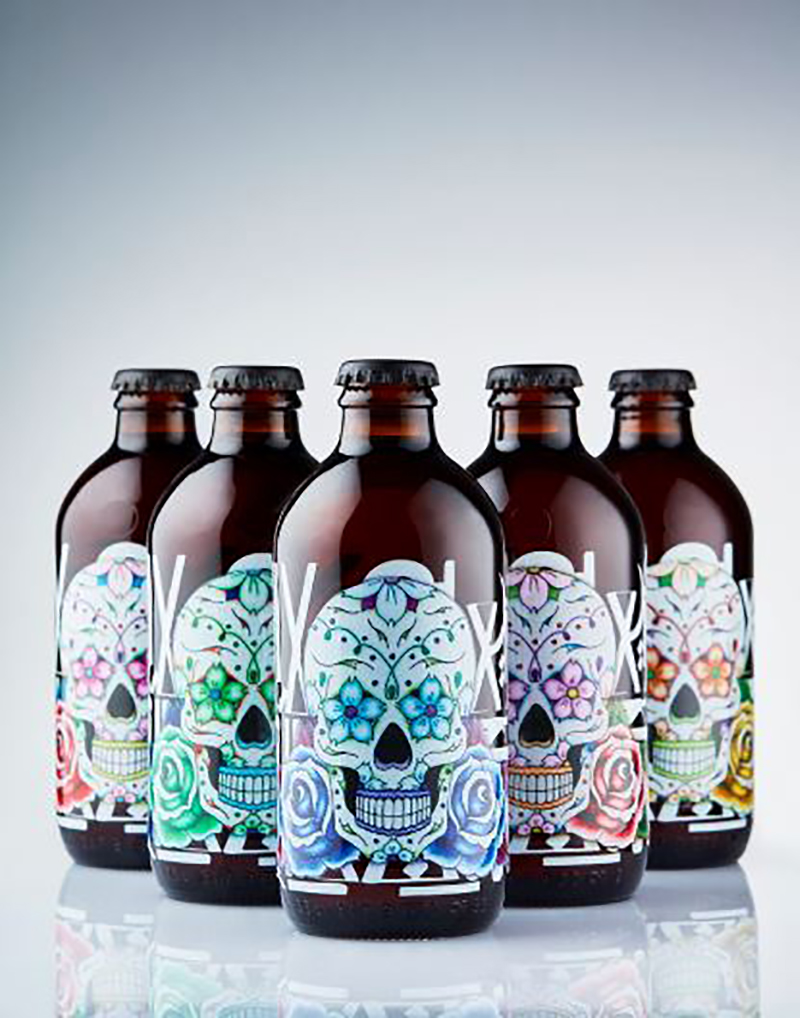 The Design Excellence Award recognizes the package that best integrates structure and graphic design. Judges consider how improved functionality can persuade consumers to think about the product in a new way, as well as design benefits such as presentation and findability on a shelf.
This year's winner:
O-I: EXPRESSIONS by O-I
An innovation developed for design agencies, packaging professionals and all food and beverage marketers who want to stand out and offer their consumers new reasons to love and choose their brands. O-I: EXPRESSIONS enables late-stage design, combining the integral benefits and heritage of glass with an agile, marketing-focused capability.
SUSTAINABLE PACKAGING AWARD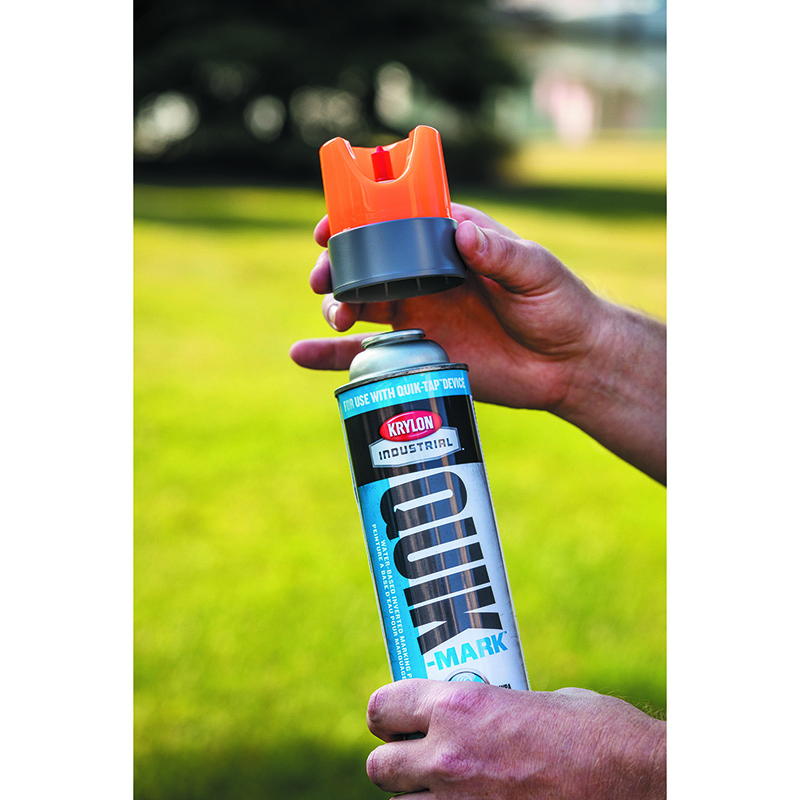 The Sustainable Packaging Award honors the most resourceful package in the AmeriStar competition. Judges consider how the packaging can reduce its impact on the environment by evaluating efficient energy usage, recycling efforts and effective use of reusable, recyclable and eco-friendly packaging materials.
This year's winner:
Krylon® Industrial Quik-Tap™ Aerosol by Sherwin-Williams
Sherwin-Williams' Krylon® Industrial team is proud to launch the Quik-Tap™ aerosol package – the first aerosol paint package to separate the valve and actuator from the can. After use, the reusable device creates an empty, non-pressurized aerosol can that allows for easy recycling.
2019 AmeriStar Award Winners by Category:
BEVERAGES (ALCOHOLIC)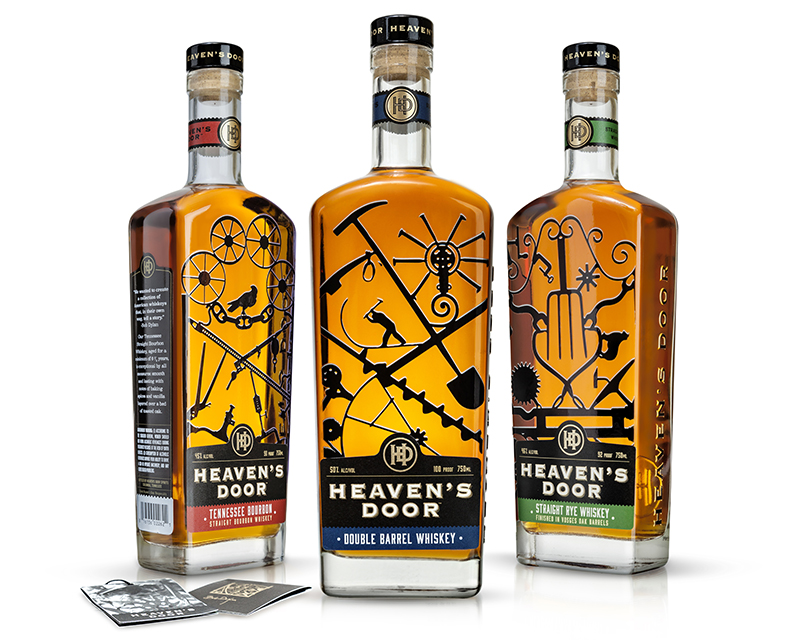 Heaven's Door Whiskey by Berlin Packaging
Heaven's Door is a small-batch collection of handcrafted American whiskeys developed in partnership with Bob Dylan. The custom rounded-shoulder bottle features Dylan's distinctive iron gates created at his Black Buffalo Ironworks Studio from objects found on farms and scrapyards across America.
DRUG AND PHARMACEUTICAL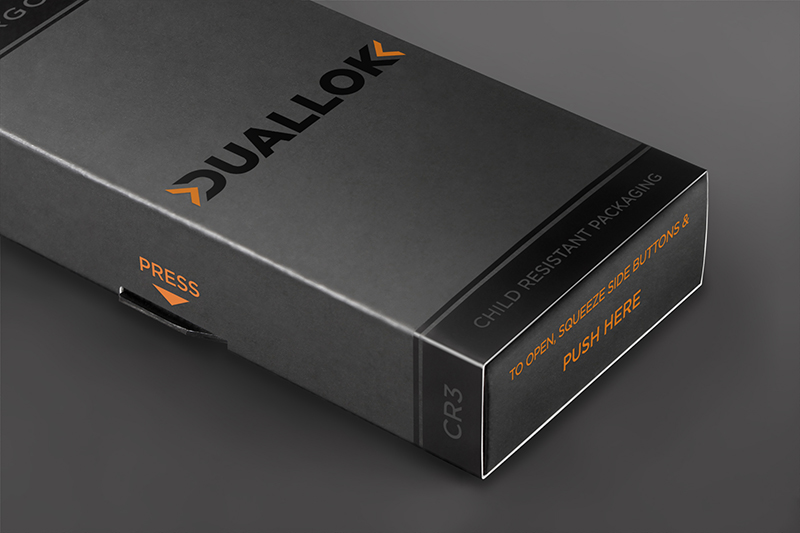 An elegant child-resistant packaging solution by Duallok
Child Safe. User Friendly. Brand Aware. This packaging solution was developed to provide the most beautiful, user friendly and compliant package for high-end controlled substances. The patented double-lock design, certified under the 16 CFR 1700 guidelines for child resistance, keeps kids safe and brands compliant.
Target Simply Balanced Vitamins by TricorBraun
When Target Stores decided it was time to enter the upscale nutraceutical market with Simply Balanced™ vitamins, this premium packaging was created. The design is a three-piece solution that attracts consumers with different shapes, colors and color combinations in fully recyclable materials. The bottle features a differentiating oblong shape and wider mouth for easier dispensing, as well as a half-turn, push-and-turn, child-resistant closure to improve safety.
ELECTRONICS
Xbox Adaptive Controller by Microsoft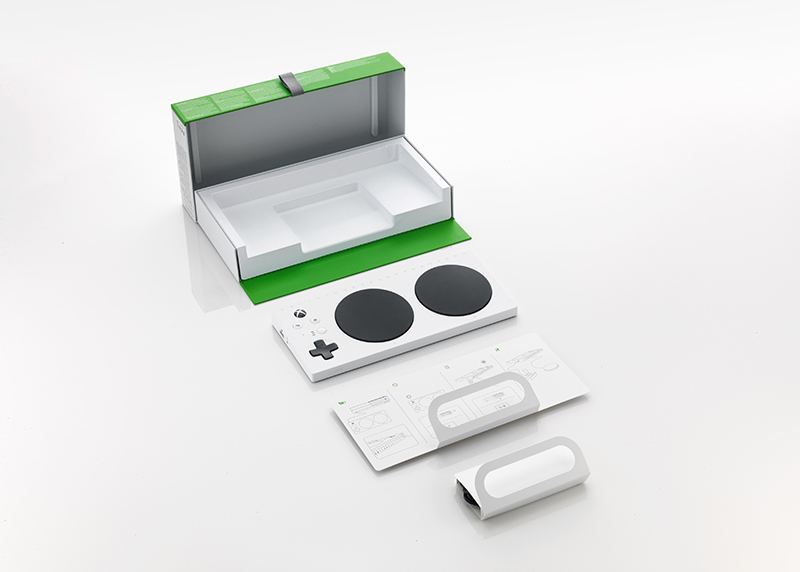 Packaged to create an empowering unboxing experience for anyone who would be gaming with the controller, when designing, Microsoft worked directly with gamers who have limited mobility to understand how to make the unboxing as easy as possible. This package features improvements such as loops acting as a lever to assist in component removal and multiple product access points.
FOOD (SHELF STABLE)
Joyböl Smoothie Bowl by Plastic Ingenuity Inc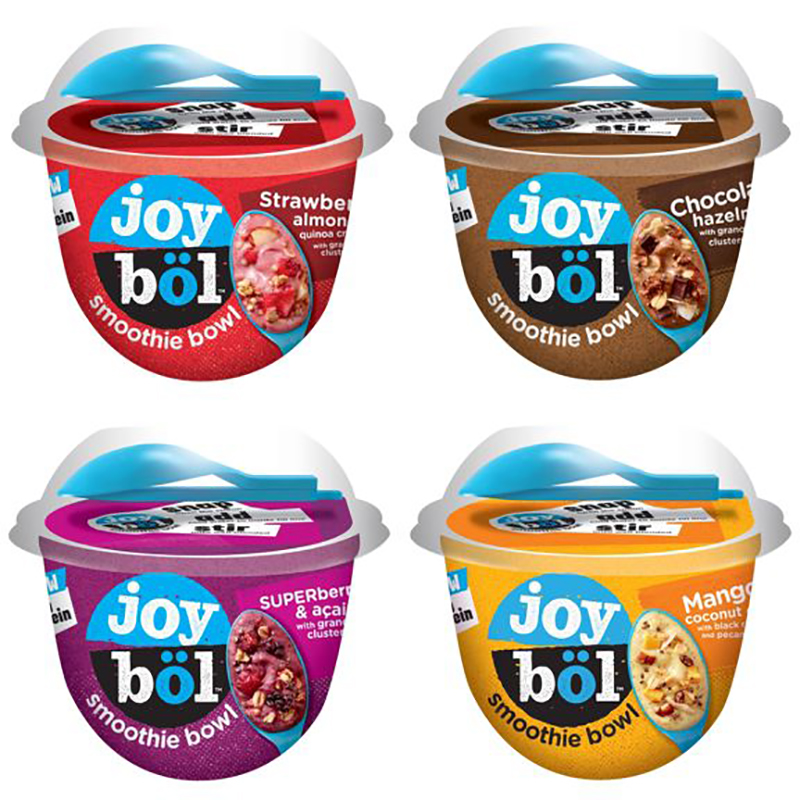 Joyböl Smoothie Bowl creates a unique food category in the grab-and-go market. The innovation is centered around creating an all-in-one, highly-portable, shelf-stable smoothie bowl for health-conscientious millennials on the go, resulting in the world's first all-in-one smoothie bowl package.
FOOD (REFRIGERATED)
Roll Over-Wrap Tray by Clearly Clean Products, LLC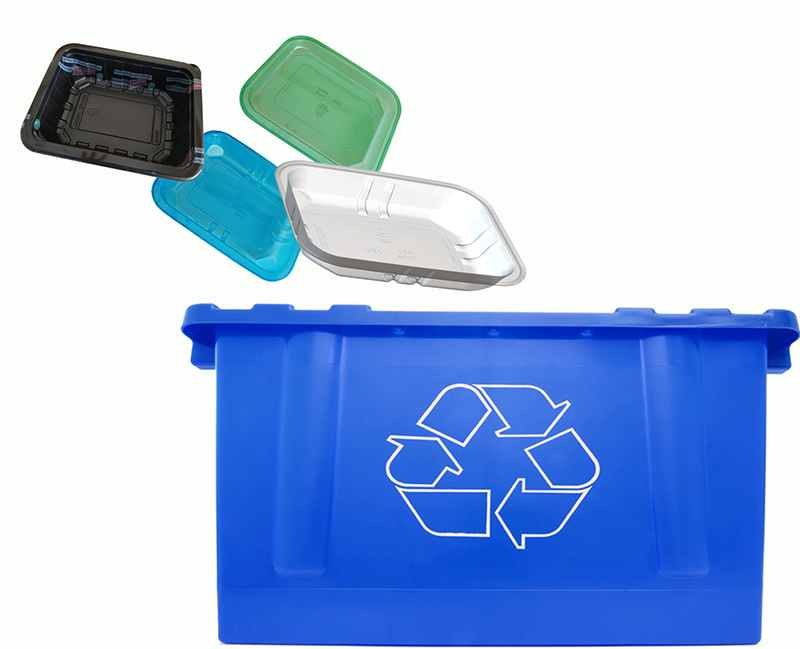 Clearly Clean's Roll Over-Wrap™ Tray is the world's only patented, 100 percent recyclable, smooth-edge PET overwrap food tray. It's produced in multiple colors (including clear) and is available with or without pads. It's utilized for meat, poultry, seafood, and produce – and customized for the customer.
HEALTH AND BEAUTY AIDS
Korrvu® Inserts for Fragrance Packaging by Sealed Air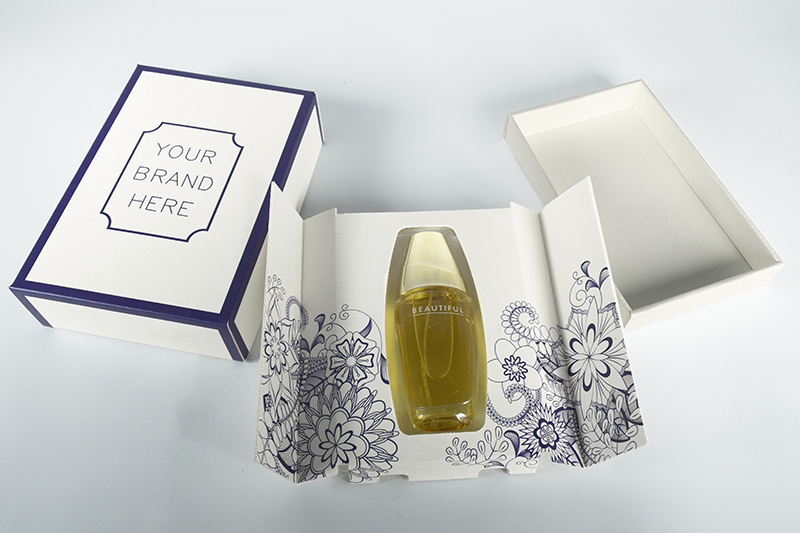 Korrvu® fragrance inserts can be formed over a range of products, creating a versatile and dynamic option to replace traditional vacuum-formed molds. This curbside recyclable packaging solution meets the growing e-commerce demand for sustainable product protection while maintaining a luxurious, high-end look.
L'Oréal Paris Elvive Rapid Reviver by Viva IML Tubes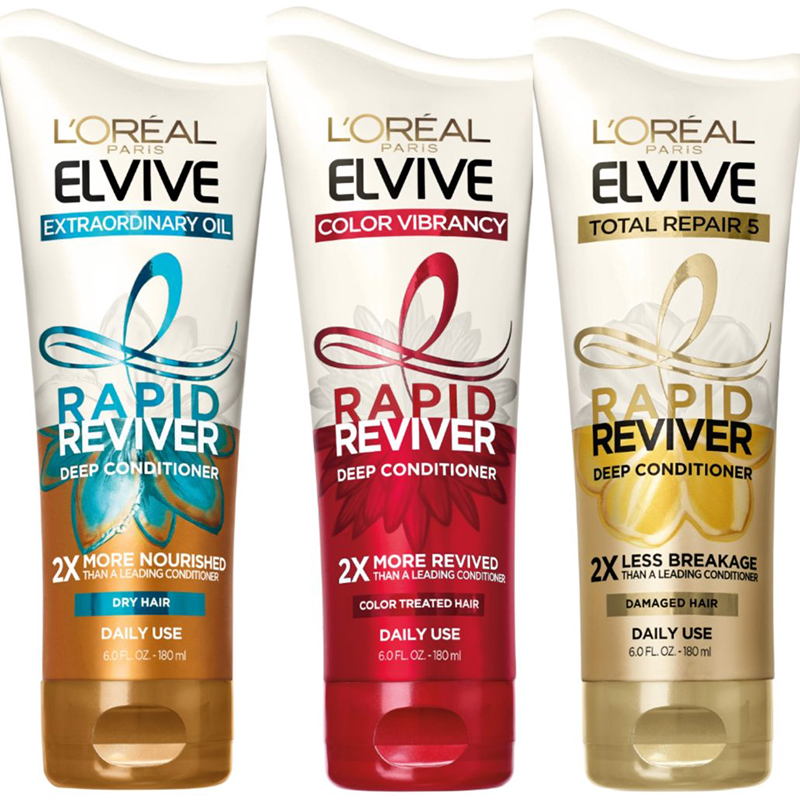 L'Oréal has taken full advantage of Viva's state-of-the art label graphics with true, full-coverage, eye-catching, metallic accents and a parabolic 'iconic crimp'. The tube itself has a positive sustainability theme with low-emission lifecycle and a fully recyclable total package.
HOUSEHOLD PRODUCTS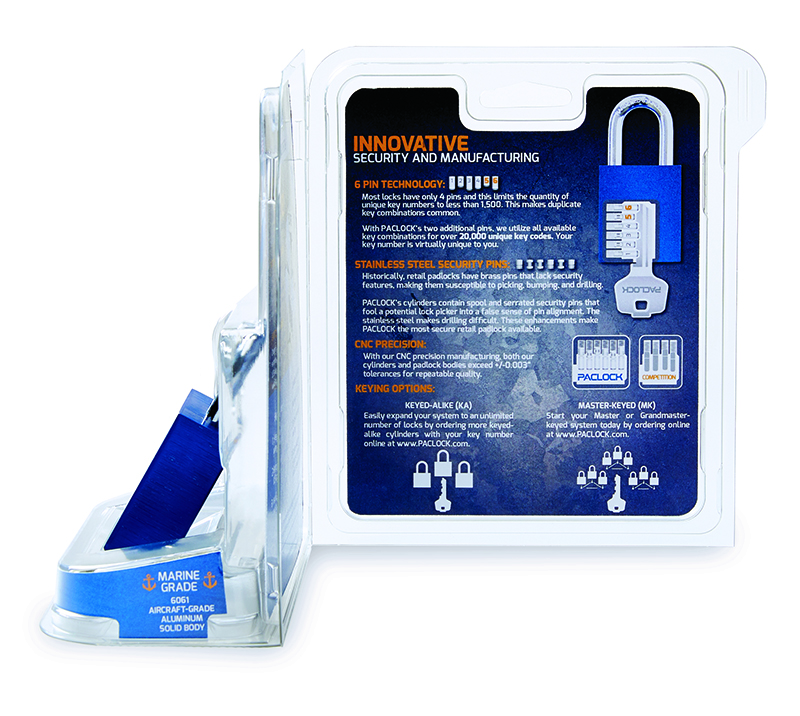 PACLOCK Bi-Fold Custom Retail Package by Placon
This bi-fold clamshell package for Pacific Lock Co. provides consumers the ability to touch the product without risk of theft prior to purchase. The open-and-fold back panel design gives the package significantly more marketing and graphics space. The package enables consumers to open and close the back panel to read and better understand the product.
Drinkworks Home Bar Packaging by Drinkworks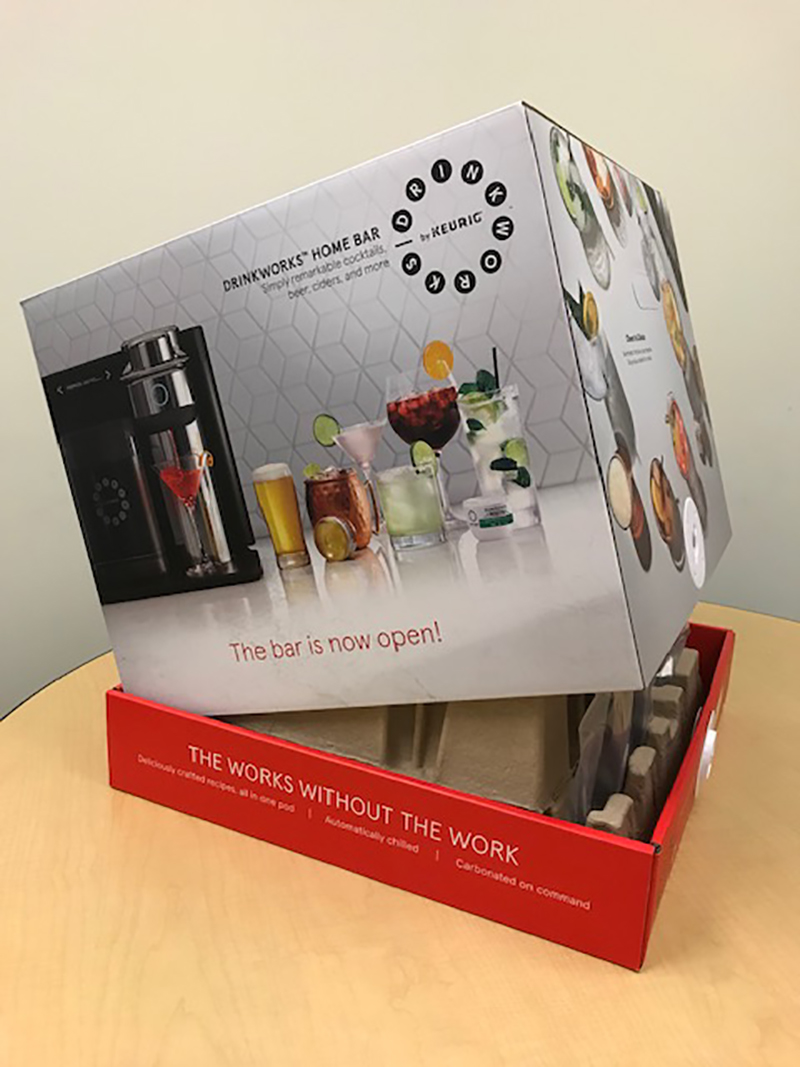 The Drinkworks Home Bar Packaging is easy to lift, carry, un-box and recycle. Lifting and carrying can be accomplished via a top handle and/or 2 x side-panel hand-holds, Unboxing is achieved by releasing two patented side locks and lifting off the box top. This package fulfills the objective of reducing the time and number of steps to un-box the product and minimize awkward lifting of the small appliance.
INDUSTRIAL/COMMERCIAL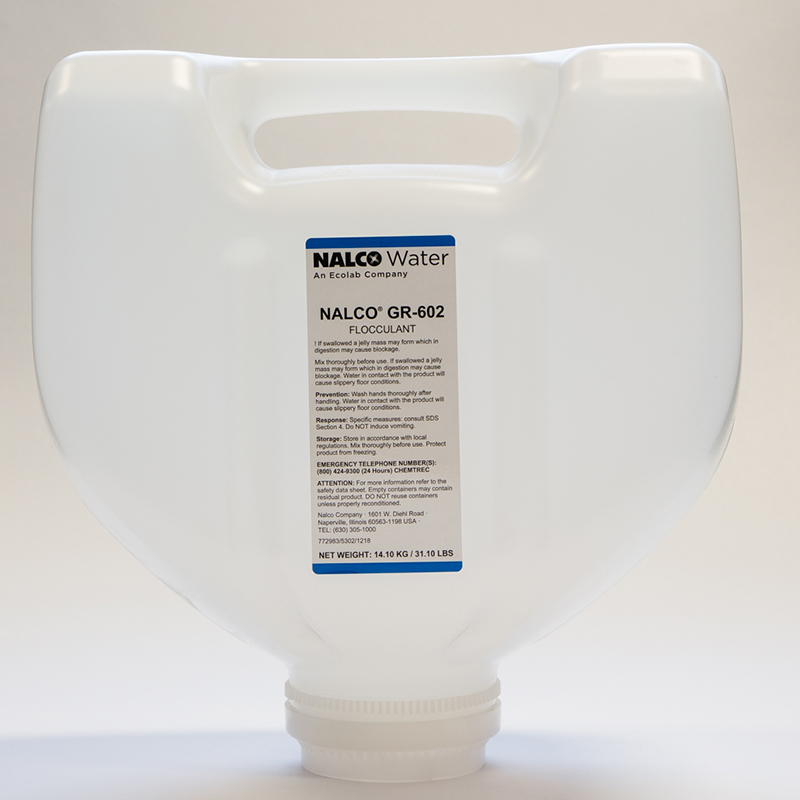 Advanced Polymer Activation System by Ecolab
Advanced Polymer Activation System is a patented automated solution for dispensing powders in wastewater treatment applications. The unit and packaging reduce total cost of operation and improves workplace safety and hygiene by increasing polymer activation with dust-free packaging and dispensing.
MEDICAL DEVICE
ORTHOFIX Medical Tray by Placon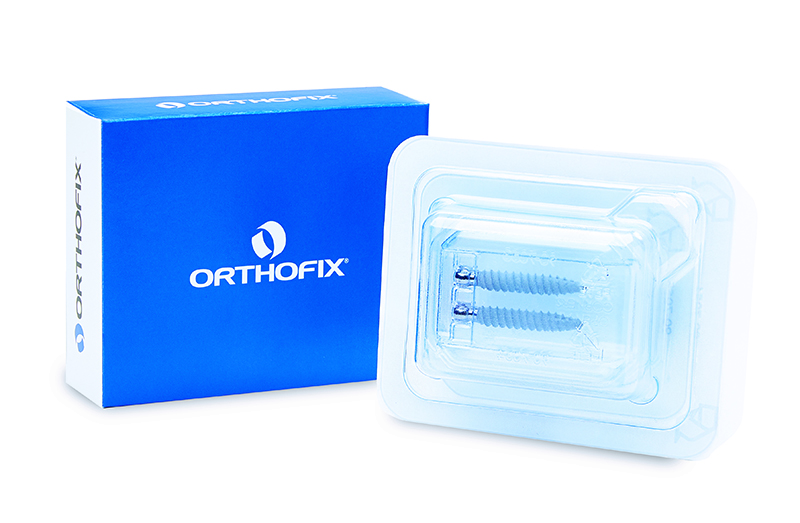 Taking design and innovation to the next level with leading sustainability focus on stock and custom retail, food and medical packaging. This custom tray keeps the medical screw suspended to prevent HA coating damage.
PROMOTIONAL/DISPLAY
Yankee Candle Holiday Gifting Pack by Newell Brands – Yankee Candle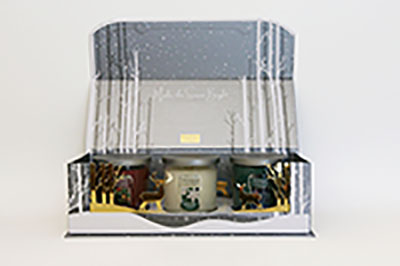 This seasonal gift set designed to enable frictionless gifting. Premium decorative packaging was designed to attract consumer attention while offering secondary surprises to the recipient throughout a layered opening experience.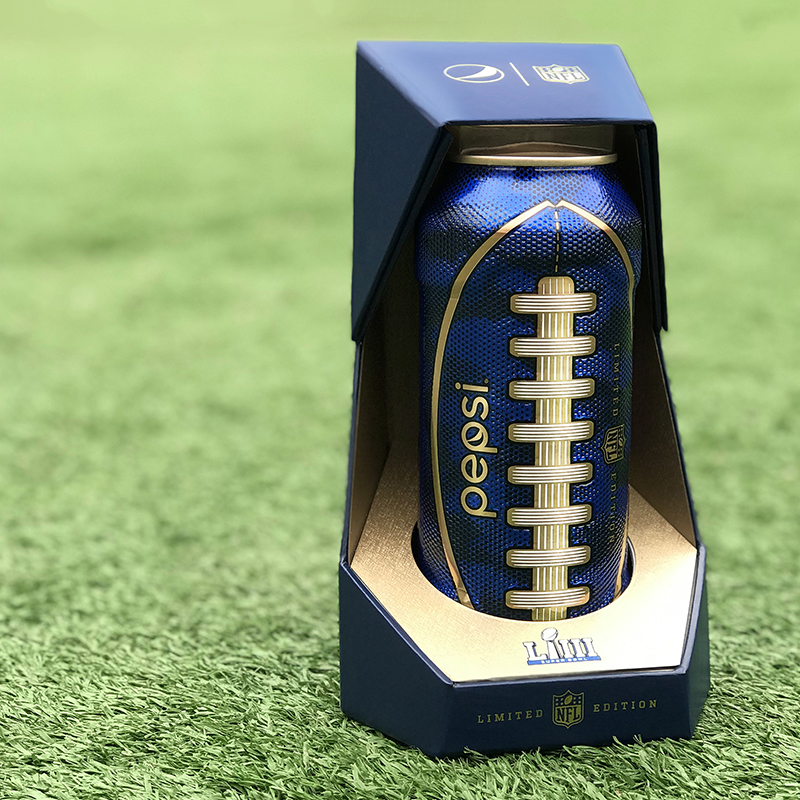 Pepsi NFL Laces Can by PepsiCo Inc.
PepsiCo Inc.'s Global Beverage Packaging R&D and Design and Innovation teams created this limited-edition Pepsi Can with innovative packaging that strengthens brand equity. The packaging enhances the consumer sensory experience and drives engagement by breaking out of the straight-walled aluminum cans common in soft drinks.
SAVES FOOD (FOODSERVICE)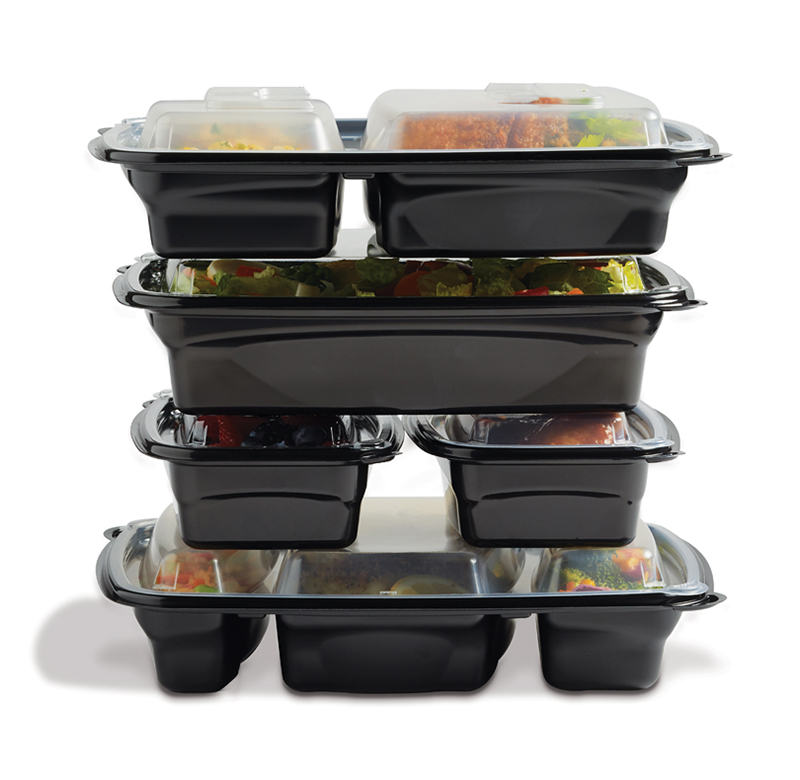 HomeFresh Entree by Placon
Placon's HomeFresh® Entree product line offers modular stacking and interstacking, leak resistance when lidded, and secure stack engagement to limit package movement when stacked during transportation from foodservice establishment to the home or place of consumption.
Serve Good® Packaging Program by US Foods, Inc.

US Foods® Inc. ensures a holistic approach in providing customers with sustainable packaging solutions that align with Serve Good® packaging standards. The three E's (engineer better designs, employ better materials, empower a better end-of-life solution) push the industry toward advancing trends in minimalist packaging, recycling, recyclability and clean packaging. Better design to optimize sizing and material usage ensure that the minimum amount of packaging is used to produce the product.
OTHER
Klearfold® Keeper CR by HLP Klearfold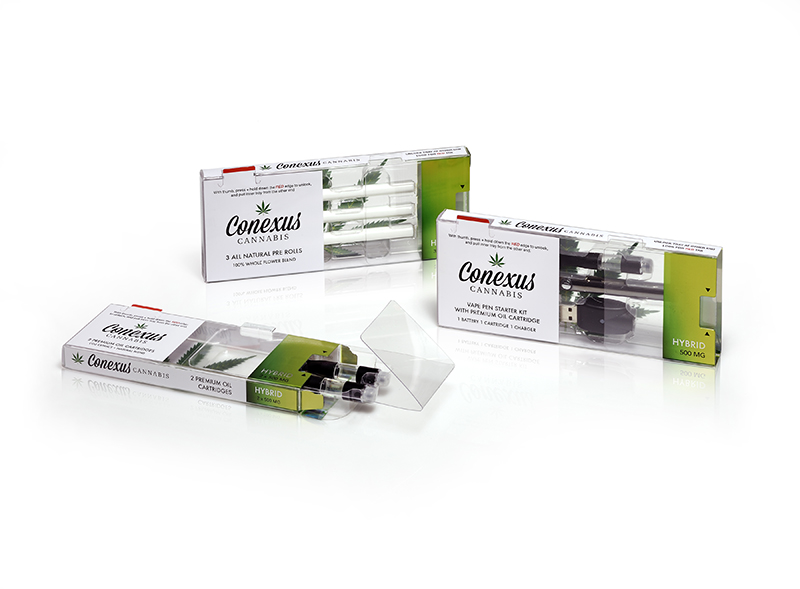 The Klearfold® Keeper CR is the first of its kind, clear, certified child-resistant package for medical and recreational cannabis. Cannabis product producers can now enjoy the marketing and merchandising benefits of clear plastic packaging, while satisfying the CPSC criteria for child-resistant closures. Through the CPSC CR certification process, it became apparent that test-subject kids (42–51 months old) were more motivated to breech the Klearfold Keeper CR package because they could see its contents. In order to stand up to this extra attention, the Keeper CR had to provide a higher level of security than paperboard CR packages.
Allergy Relief Nasal Spray by GlaxoSmithKline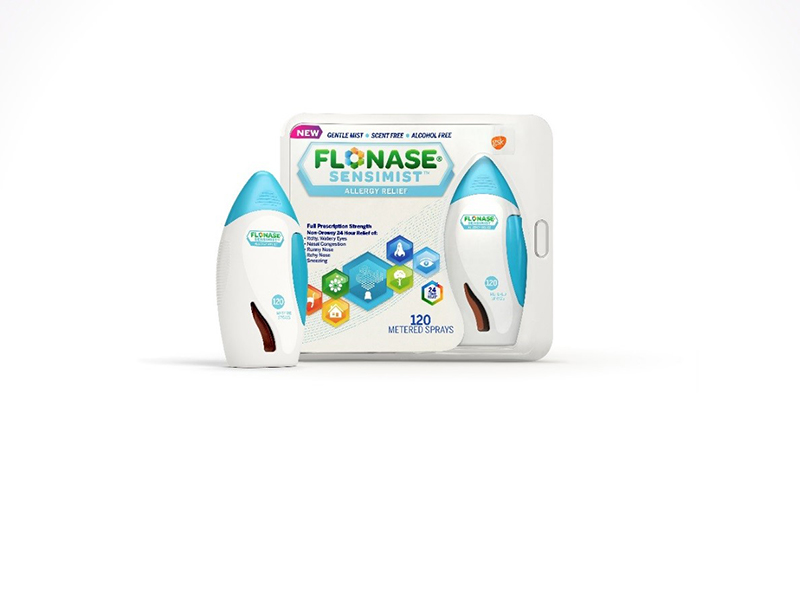 The packaging for this product is in keeping with the sustainability initiative that GlaxoSmithKline (GSK) is passionate about and committed to in their packaging strategy. GSK is implementing several improvements that are approved by the respective health authorities while yielding an overall improvement in sustainability and considerably reducing the use of plastic packaging and their carbon footprint of up to 50 percent in some scenarios.
Reusable Structural Transit Inserts by EPE USA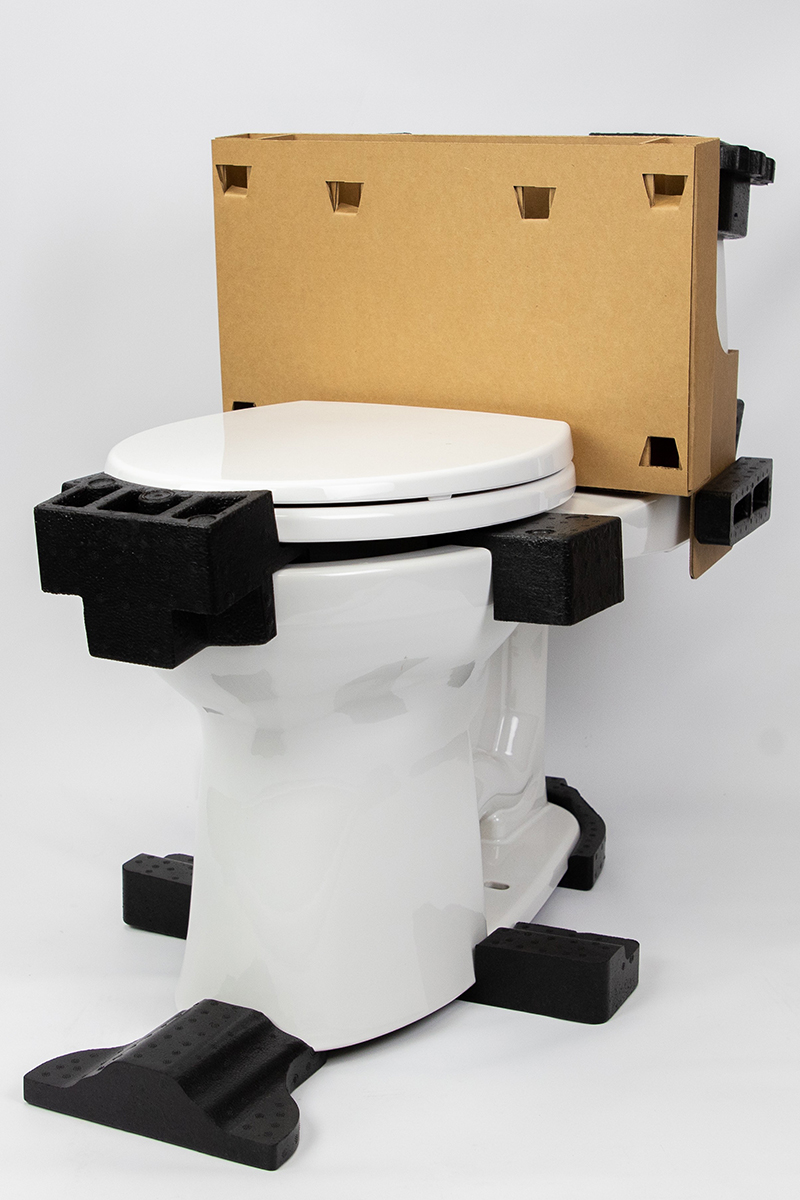 Reusable Structural Transit Inserts are an innovative application of high-density molded polypropylene engineered parts that are precisely designed to improve product protection in e-commerce transit modes while maintaining SIOC freight benefits and doing so within a 100 percent sustainable system.
Miracle-Gro® Performance Organics'™ by ProAmpac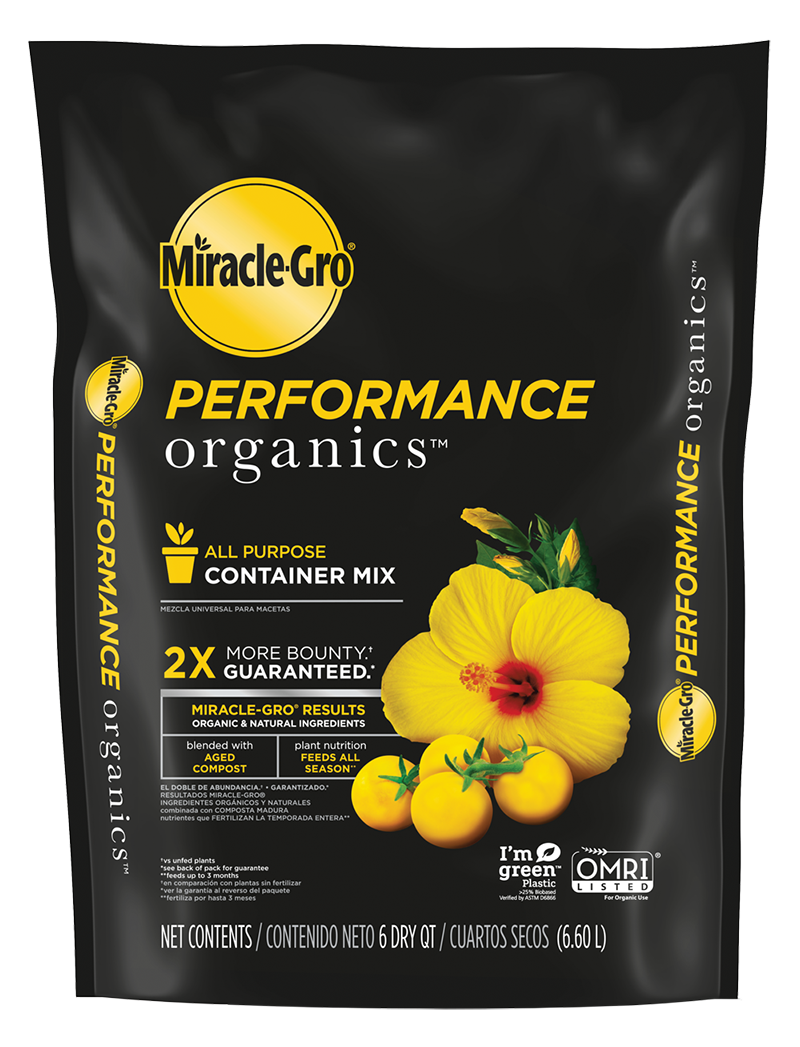 Miracle-Gro Performance Organics growing media packaging was thoughtfully engineered to use the least amount of material required with the optimum percentage of bio-resin to be the most sustainable while retaining product performance, functionality and packaging durability.
STUDENT
All four of the 2019 Student AmeriStar Award winning entries are from the California Polytechnic State University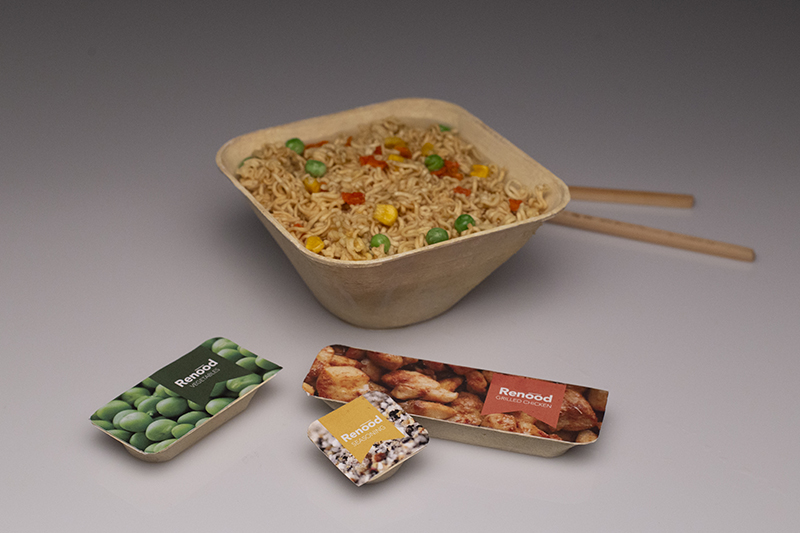 First Place: ReNood
ReNood allows consumers to customize and create a meal specific to their taste by mixing and matching individual pods of ingredients. The product also reduces food waste and encourages repeated buys. ReNood's containers are made of cassava starch which is compostable and recyclable.
Second Place: Butter Drops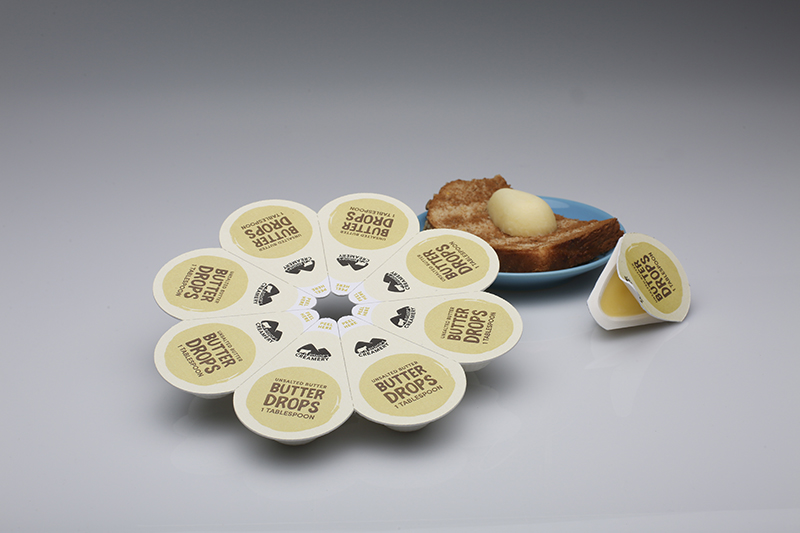 Ordinary butter sticks can be a hassle to use and store. Its wax wrapping paper is difficult to use and non-recyclable. Butter Drops is a novel packaging system for butter. It is eye-catching on the shelves, conveniently portioned to minimize food waste, and fully compostable and recyclable.
Third Place: Halo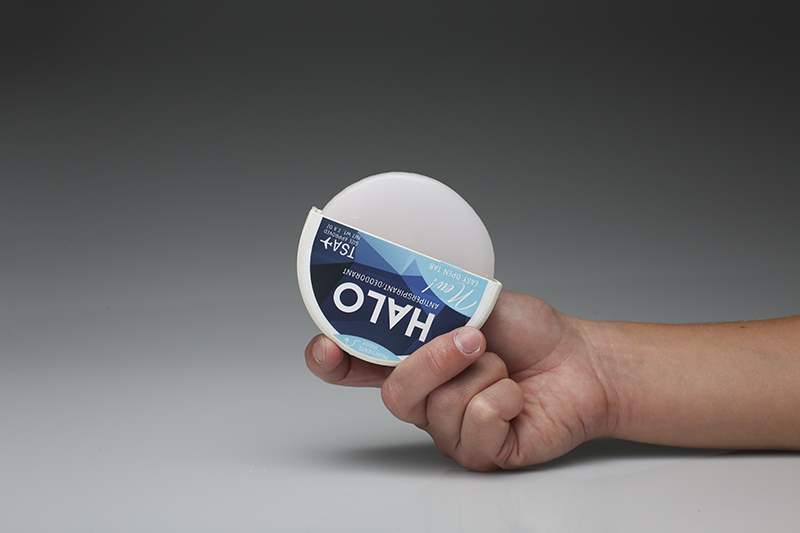 Halo takes deodorant packaging to a whole new level, cutting back on the amount of material and creating a simple new design that is easy to use for the consumer.
Honorable Mention: California Kissed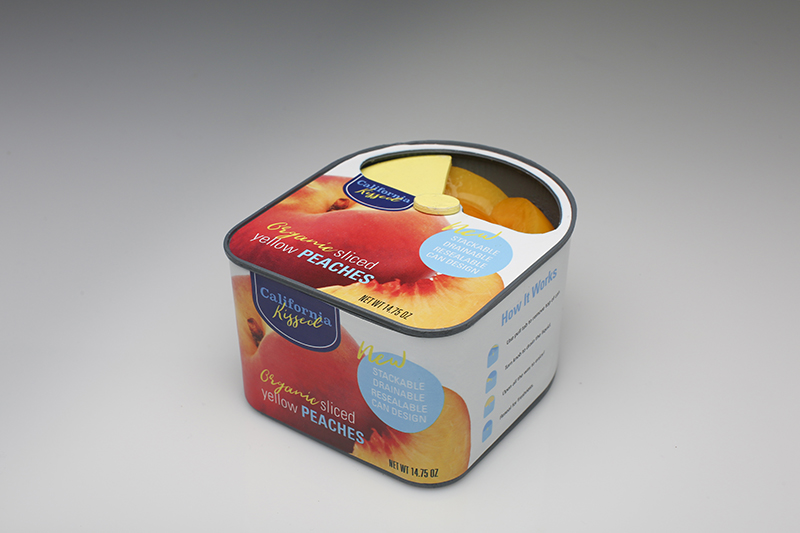 California Kissed is a novel metal can system that maximizes space efficiency during distribution and storage. The end user can easily open it using a pull tab which includes a tamper-evident feature. Its lid also allows draining the contents and re-closing the container thus reducing food waste.