FSAP is the Food Safety Alliance for Packaging, a technical committee of the Institute of Packaging Professionals.
FSAP is made up of a group of individuals from the food packaging supply chain dedicated to raising food safety awareness for the Food Packaging Industry.
FSAP discuss food packaging topics during a bi-monthly call. In addition, there is a yearly face-to-face meeting.
for more information, please contact Stephen Klump of Nestle
Material for you...
FSAP abides by the IoPP anti-trust requirements.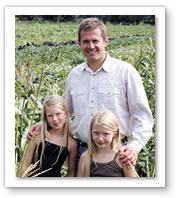 Off-flavor and off-odors are a huge concern to the consumer and Consumer Food Packaging Companies which packaging can effect. Be sure to understand the impact of your process and upstream inputs.
A major contributor of recalls is due to mixed copy and allergens in the marketplace
FSAP aims to help the Packaging Industry understand the chemical hazards that can occur in the food industry.